Meet Robert
Robert Wyatt is a Steinway Artist who has performed throughout the United States and internationally, gathering critical acclaim for sensitive and colorful solo and chamber music recitals. Featured on NPR and PBS broadcasts, Mr. Wyatt has also performed at the Kennedy Center, the Library of Congress and the Smithsonian Institution in Washington, D.C., Steinway Hall and the 92Y in New York, and Boston's Jordan Hall and the Museum of Fine Arts.
In 1987, he discovered several unpublished piano preludes by George Gershwin, and in the ensuing years has pursued research that has established him as one of the nation's foremost Gershwin scholars. Wyatt is the co-editor of The George Gershwin Reader, published by Oxford University Press in 2004 with a paperback edition issued in 2007.

He has been a lecture/recitalist at the Smithsonian Institution for thirty years, and served for two years as an exhibition artist for the Smithsonian's Piano 300 exhibition. As a "Smithsonian Scholar," Mr. Wyatt has presented musical programs in school systems under the sponsorship of the Ford Foundation. In April 2006, he was selected by the United States State Department to present a series of lecture/recitals in Canada.
Mr. Wyatt holds three degrees in piano performance, having studied with Béla Böszörményi-Nagy in Boston and completing his doctorate with the eminent Hungarian pianist, Edward Kilenyi. He is currently a piano faculty member at the Middlebury Community Music Center in Vermont.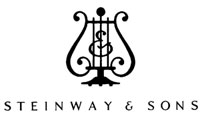 Wyatt gave us a glimpse of why Gershwin is so wonderful.
His playing is scholarly, refined, sensitive and evocative. He kept the audience in the palm of his hand and was saluted by a standing ovation."
– The Cape Cod Times