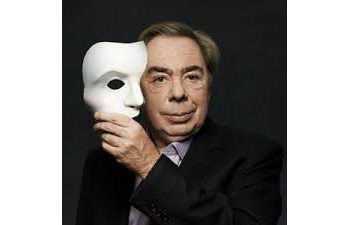 Andrew Lloyd Webber: A Master of Marvel
May 19, 2017 @ 3:00 pm

-

4:00 pm
British composer Andrew Lloyd Webber has created a global empire unrivaled in the history of musical theatre. In 1983, he was the first composer to have three musicals simultaneously on Broadway and in London's West End, a feat he duplicated five years later. The New York production of The Phantom of the Opera, which opened in 1988, is now nearing 12,000 performances and was joined this season by a Broadway revival of another of the composer's megahits, Cats.
Lloyd Webber's phenomenal successes can be attributed to a particular blend of showmanship and superb craft—the genesis of which began in childhood. The son of professional musicians, he also possessed passions for architecture, history, mechanics, and staging, which fostered in him an ability to envision productions of astonishing complexity and grandeur.
His early collaborations with lyricist Tim Rice—Joseph and the Amazing Technicolor Dreamcoat, Jesus Christ Superstar, and Evita—launched his career as an innovative musical force, and long-running shows like Cats and Phantom turned him into an international phenomenon. Glenn Close stars in a revival of another of his biggest hits, Sunset Boulevard, on Broadway next season.
There have also been some disappointments and failures along the way—among them Starlight Express, By Jeeves, and the recent Stephen Ward—and the long-awaited sequel to Phantom, Love Never Dies received mixed reviews and a West End run of just a year and a half. Nonetheless, tours and revivals of Lloyd Webber's shows continue to fill theaters around the world, and compositions such as "Memory," "I Don't Know How to Love Him," "Don't Cry for Me Argentina," and "The Music of the Night" are among of the best-known and loved musical theatre songs.
Join music specialist Robert Wyatt as he raises the curtain on a lively evening that examines and celebrates Andrew Lloyd Webber's theatrical artistry, filled with clips and recordings that cover the full range of his career from his earliest to most recent works.