VIDEO SAMPLES
Video clip featuring pianist and lecturer, Robert Wyatt. The background music is played by Robert. The clip includes photo stills and live video of a recent lecture at the Smithsonian.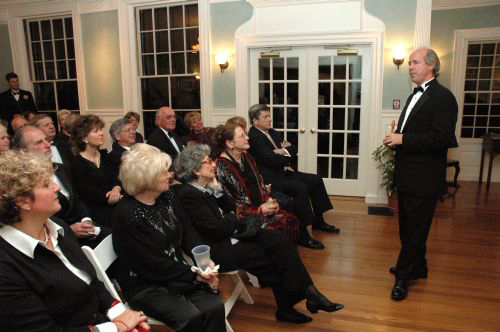 Steinway artist Robert Wyatt delights audiences with a rare blend of pianistic savvy and engaging storytelling that makes each performance a creative event. His recitals have garnered sterling reviews nationwide.
Robert Wyatt is a Steinway Artist who has performed throughout the United States and internationally, gathering critical acclaim for sensitive and colorful solo and chamber music recitals. Featured on NPR and PBS broadcasts, Mr. Wyatt has also performed at the Kennedy Center, the Library of Congress and the Smithsonian Institution in Washington, D.C.