FEATURED LECTURES
All of Robert Wyatt's Lectures are available in 1 hour, 2 hour, half-day or full-day formats.
Archival recordings, personal correspondence, documentary videos and colorful PowerPoint presentations accompany each session.
Some topics are available as lecture/recitals, requiring a tuned grand piano.
The Featured Lectures are frequently the newest and most popular of the Lecture series.
Steinway artist Robert Wyatt delights audiences with a rare blend of pianistic savvy and engaging storytelling that makes each performance a creative event. His recitals have garnered sterling reviews nationwide.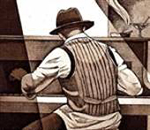 Although ragtime music was first heard at the Chicago World's Fair in 1893, it took another seven years for the syncopated music to become the rage of the new century. Scott Joplin wrote the bulk of the most-remembered classical piano rags, but dozens of other composers vied for his recognition. From Kansas City came James Scott and Joseph Lamb who arrived in New York City from across the river in New Jersey. But then the barons of the music publishing industry on Tin Pan Alley flooded the market with cheap imitations which soured the buyers of sheet music. Ragtime music was finished by 1917, the year that Joplin died. This program includes scores of archival recordings and clips, as well as live performance by Dr. Wyatt.



Required equipment: projector/screen and piano
Sinatra and Elvis: Friends or Foes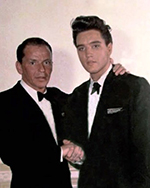 Frank Sinatra was enjoying his second round of superstardom when a young Elvis Presley had his first song broadcast over the Memphis airwaves. Within 2 years, Elvis was at the top of the Billboard lists and filming his first of thirty-three feature films,
Love Me Tender
. Mr. Sinatra did not have a fondness for either Elvis or his new rock and roll music: "His kind of music is deplorable, a rancid smelling aphrodisiac. It fosters almost totally negative and destructive reactions in young people." But soon Presley was inducted into the U.S. Army and when he returned home from Germany in 1960, the two competitors shared the spotlight on Sinatra's Timex special,
Welcome Home Elvis
. Learn about their quirkiness in this entertaining program, Sinatra vs. Presley: Friends or Foes.

Required equipment: projector/screen
The Enigmatic Life of Frank Sinatra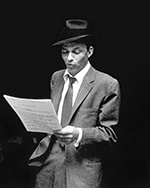 Be guided through the life of Frank Sinatra, which was punctuated by meteoric shifts of popularity and despondency. Sway with some of the songs that Sinatra immortalized—"Strangers in the Night," "Fly Me to the Moon," "My Way," "The Way You Look Tonight," "Three Coins in a Fountain," "New York, New York" – and marvel at the Chairman of the Board, who could glide seamlessly between intimate relationships with gangsters, U. S. Presidents, prize fighters and film sirens. Enjoy clips from these films and others, including Guys and Dolls with Marlon Brando, Pal Joey co-starring Rita Hayworth and Kim Novak, The Manchurian Candidate and two of Cole Porter's movie scores, Can-Can and High Society, which paired Sinatra with his childhood idol, Bing Crosby.


Required equipment: projector/screen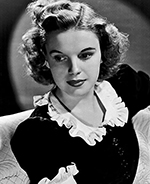 Enjoy your fantasies and remembrances as Robert Wyatt takes you through Judy Garland's extraordinary life. Film clips will be abundant, starting with
The Broadway Melody of 1938
and moving through 1944 blockbuster
Meet Me in St. Louis
,
The Harvey Girls
, Cole Porter's gem-ridden
The Pirate
of 1948 and the sizzling
A Star is Born
, the 1954 masterwork which became her last bravura film. TV specials like
The Judy Garland Show
(1962) with Dean Martin and Frank Sinatra, the specials that featured Robert Goulet still basking from
Camelot
and, of course, the prized duos with daughter Liza Minnelli, will stimulate your thoughts about "America's Sweetheart."

Required equipment: projector/screen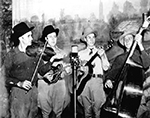 If you have an urge to stomp your feet while enjoying some of the finest music you've ever heard, allow Robert Wyatt to present a lecture on Bluegrass music. A historical narrative of the musical style will be included, beginning with the immigrants from the United Kingdom who brought their tunes, words and instruments to Appalachia, and moving through the decades to the thrilling musicians of the present day. But best of all, you will listen to recordings and see clips of dozens of artists who have made Bluegrass music a national treasure.



Required equipment: projector/screen and piano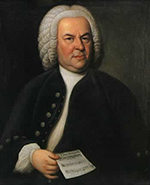 Considered to be the "father of music," Johann Sebastian Bach not only excelled in composition, but also masterminded a host of theoretical properties that allowed future composers to advance their own ideas. The most versatile of geniuses, Bach was a fine organist, a loving husband and father, and a creative thinker whose interests were boundless. Wyatt will play works of Bach on the piano, both original and in transcription. Enjoy the exquisite beauty of "Sheep May Safely Graze," "Jesu, Joy of Man's Desiring" and Franz Liszt's transcription of an organ prelude and fugue. Dr. Wyatt will also speak about the composer's life and contributions, while illustrating the chronology of his repertoire by playing recordings of masterworks.



Required equipment: projector/screen and piano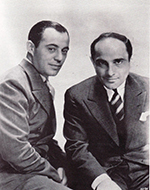 In a lively and engaging session, hear the story and music of Richard Rodgers and Lorenz Hart, two of musical theater's pioneers. Robert Wyatt will remind you of the magical contributions of Rodgers and Hart through original cast recordings, film clips, interviews, correspondence and other primary materials. Learn about the lives of these icons of the Great American Songbook, experience their productions both miraculous and disastrous, and listen to the music which has kept the American public sashaying, snapping their fingers and clicking their heels for the past ninety years.


Required equipment: projector/screen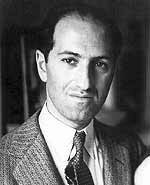 Join pianist and Gershwin authority Robert Wyatt, co-editor of Oxford University Press' The George Gershwin Reader, in a lively program exploring George Gershwin's life and legacy. The evening includes live performances of the solo version of Rhapsody in Blue, early and unpublished music, the piano improvisations and other Gershwin hits. Rare film footage obtained from the Gershwin family is projected, along with unpublished photographs of the composer and his friends. Archival recordings of his 1932 – 33 radio programs, Music by Gershwin, are also featured.



Required equipment: projector/screen and piano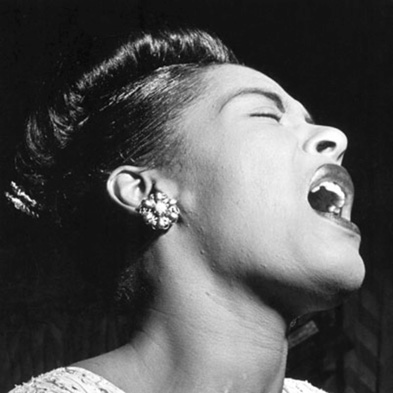 Although blues music was spun by slaves on southern plantations as an oral tradition, classic female blues emerged early in the 20th century as a mixture of traditional folk blues and urban theater music. Appearing onstage with pianists or small jazz combos, dazzling pioneers like Ma Rainey, Bessie Smith and Ethel Waters catapulted the vocal form onto the world stage. With new technologies in sound recording coupled with the advent of national radio broadcasts, the blues grew as one of the most popular forms of jazz.



Required equipment: projector/screen and piano
"I so appreciate your scholarship and all that you put into researching your material, your talent for telling a story and bringing a subject to life, and your overall enthusiasm and passion for music and people. It's these qualities that you possess that draw people to your programs and that provide the foundation for such a loyal (and growing!) following."
Mary McLaughlin, senior programmer, Smithsonian Associates Program