GREAT COMPOSERS SERIES
All of Robert Wyatt's Lectures are available in 1 hour, 2 hour, half-day or full-day formats.
Archival recordings, personal correspondence, documentary videos and colorful PowerPoint presentations accompany each session.
Some topics are available as lecture/recitals, requiring a tuned grand piano.
Steinway artist Robert Wyatt delights audiences with a rare blend of pianistic savvy and engaging storytelling that makes each performance a creative event. His recitals have garnered sterling reviews nationwide.
Franz Liszt: The First Musical Superstar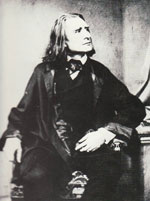 Thought by many to be the finest pianist of all time, Liszt distinguished himself with a long life of phenomenal pyrotechnical display, elegant and innovative composition, a controversial love life and eventual ordainment as a Franciscan monk. There was simply never a dull moment during a lifetime which spanned almost three-quarters of a century as he progressed from matinee idol to composer to master teacher and living legend.
Responsible for promoting other composers' works through his dazzling transcriptions, Liszt was known to be as generous as he was arrogant. The first superstar of the concert age, he surrounded himself with an aura of glamour, invincibility and inevitable controversy. The lecture features a colorful PowerPoint presentation, video and audio recordings of Liszt repertoire performed by famous concert artists, and intimate archival materials including diaries and letters.
Sergei Rachmaninoff: Giant of Romanticism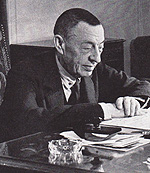 Stravinsky portrayed him as "a six-and-a-half-foot scowl," a man who remained aloof and pensive while creating music that was anything but introspective. Certainly he was an enigma, both as an individual and as a composer who was equally gifted as a pianist and conductor. Rachmaninoff speculated about "chasing three hares," wondering whether his inability to balance his three passions might diminish his reputation. Yet in 2008, the 135th anniversary of his birth, his legacy is not only intact but his works remain symbolic of all that is alluring in Western classical music.
Through a presentation highlighted video presentations, archival recording (Rachmaninoff cut more than 350 discs, both acoustic and electronic) as well as recent recordings, experience the genius of one of the greatest composers of symphonic, choral and piano music.
Franz Schubert: A Life Devoted to Art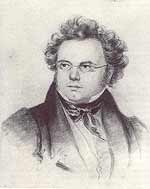 A purely biographical examination of the composer Franz Schubert reveals a shy and largely unsuccessful man whose reputation was confined primarily to his native Vienna. Yet as the recognition of his great genius unfolded in the decades following his death in 1828, a different picture emerged, one which revealed a pivotal composer who espoused the finest traditions of classicism while establishing the groundwork for an emerging movement eventually known as Romanticism. His life was totally devoted to the creation of his art; his story is as fascinating as his music is beautiful. Although Schubert's true passion lay in the composition of music for the human voice, especially opera and lieder, he was certainly prolific and adept in many other genres. The session will also focus on an examination of his late symphonies, the more prominent chamber works and his glorious compositions for piano.
Frédéric Chopin: An Intimate Portrait of the Man and His Music
As a blossoming pianist and composer, Frédéric Chopin was cast into a revolutionary era that helped to transform his nationalistic and artistic instincts into some of the most elegant piano compositions ever written. At a time when the pianoforte itself was undergoing some of its most profound structural changes, Chopin employed the tonal and technical innovations of the instrument in creative ways; in effect, his genius changed the course of piano composition forever. In this lively and entertaining seminar, participants explore the magical world in which Chopin lived and worked, and consider his relationships with the firebrand George Sand, flamboyant Franz Liszt and a close friend, painter Eugene Delacroix, along with a bevy of ex-patriots living in Paris during the turbulent 1830s and 1840s. Through a presentation highlighted by live piano performance and archival as well as recent recordings, experience the passions of perhaps the greatest composer for the piano.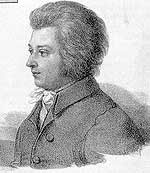 The Roman fortress on the hilly southern bank of the great Danube River was originally named Vindobona. By 1683, when it was virtually destroyed by the last siege of the Turks, Vienna had become one of the most magnificent cities in Europe. When Mozart made his fourth and final trip to the royal capital in 1881, he found there a rather new and bustling city of over 200,000 people, complete with three hundred palaces, an array of government buildings, awe-inspiring cathedrals and the most horrific housing dilemma on the Continent. The serendipitous positioning of the reign of Emperor Joseph II (1880 – 1890) and Mozart's residency in Vienna (1781 – 1791) produced a decade of enlightened productivity. And here, within a culture of growing middle-class values, Mozart would produce his most glorious masterworks. Through lectures, highlighted by music recordings, slides, film clips and live piano performance, Mozart is revealed against the backdrop of the city he loved more than any other.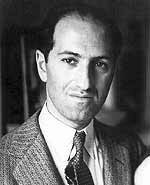 As the overflow audience crowded into New York's Aeolian Hall on a grey Thursday afternoon in February 1924, no one imagined that the skinny twenty-five year old pianist/composer scheduled to play on Paul Whiteman's "Experiment in Modern Music" was destined to become an icon of "The Jazz Age," an era F. Scott Fitzgerald had coined just two years earlier. But when Russ Gorman's opening clarinet glissando signaled the beginning of the Rhapsody in Blue that day, everything changed.
A young Jewish composer from Brooklyn, George Gershwin, would become famous overnight as the writer of enlivening music for the Broadway stage as well as serious music written for the concert hall. His life was both charmed and tragic. The seminar includes solo performances of his greatest hits, rare film footage obtained from the Gershwin family along with unpublished photographs of the composer and his friends.
Robert Schumann: A Portrait of Pain and Passion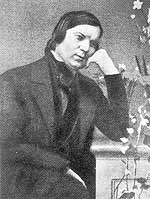 Generally considered one of the greatest musical geniuses of all time, Robert Schumann spent his lifetime trying to establish himself as a German icon. Great difficulties faced him, however: the superior reputation of his pianist wife, Clara; his own inability to hold a musical directorship; and perhaps above all, his escalating physical and mental torment. Modern scholarship has helped to unravel myriad details about the life and music of the composer, yielding the portrait of a man who had but few goals in his life—to generate magnificent music, to elevate the standards of musical taste, and to nurture a wife and children who were thoroughly dedicated to him. One can only imagine the richness in conversation as Robert and Clara socialized with luminaries such as Mendelssohn, Wagner, Chopin, Brahms and Liszt. Whether living in Leipzig, Dresden or Düsseldorf, the Schumann residence was a required venue for visiting artists. During a fifty-six year lifetime, Schumann displayed behavior that could attract or repulse, with the interpretation of his conduct wandering between mental illness and syphilitic disease. The story is a gripping one.
Felix Mendelssohn: A Genius of Privilege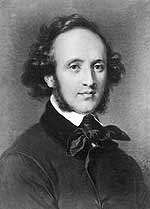 The first anti-Semitic pamphlet appeared only three years after Mendelssohn's death, beginning a century-long condemnation of a man who had, during his lifetime, been one of the most revered musical personalities in all of Europe. Only since the end of World War II have scholars and audiences acknowledged Mendelssohn as the central figure who linked the pristine qualities of the Baroque and Classical periods with the aesthetics of the first generation of romantic composers.
Before his 17th birthday he had composed 12 string symphonies, three piano quartets and the Overture to A Midsummer Night's Dream, and could speak four languages and paint magnificently. And before his death at the age of 38, he specialized in symphonic composition and conducting, as well as the creation of some of the most magnificent choral masterworks of the Romantic period.
Richard Wagner: Polarity Personified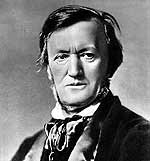 The great 19th century composer Richard Wagner was committed to the creation of music that embodied emotion greater than any other art form. His influence on literature, music, theater, philosophy and psychology was enormous. This all-day session incorporates a mixture of listening, dissecting and analyzing Wagner's music, to evoke a picture of this complex, controversial genius. Special attention will be devoted to his operas, especially the Ring Cycle, but discussion of his instrumental music and lieder composition will illuminate his incredible music abilities.