MUSICAL MÉLANGE SERIES
All of Robert Wyatt's Lectures are available in 1 hour, 2 hour, half-day or full-day formats.
Archival recordings, personal correspondence, documentary videos and colorful PowerPoint presentations accompany each session.
Some topics are available as lecture/recitals, requiring a tuned grand piano.
Steinway artist Robert Wyatt delights audiences with a rare blend of pianistic savvy and engaging storytelling that makes each performance a creative event. His recitals have garnered sterling reviews nationwide.
The Story of Steinway & Sons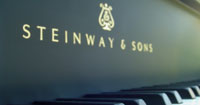 There were more than 300 piano makers in New England alone when German immigrant Heinrich Engelhard Steinway and five of his sons opened a piano company in New York in 1853. With a simple maxim propelling their enterprise, "build the best piano possible," they emerged 10 years later as the largest and most successful piano manufacturer in North America. Winning gold medals as quickly as they amassed patents (almost 130 and more than any other piano manufacturer), Steinway & Sons swiftly merited and continues to maintain the reputation as the premier builder of hand-made pianos.
This lecture/recital guides you through the compelling family saga with an historical and technical narrative, live performance, film footage of construction practices within the 130 year old Steinway factory in New York, a survey of William Steinway's fascinating diaries of 1869 – 96, and rare archival recordings of Steinway Artist immortals including Rachmaninoff, Hofmann, Kapell and Paderewski.
Elvis: A Birthday Tribute to the King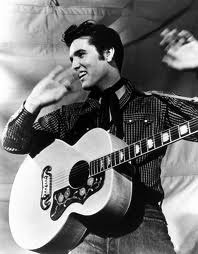 On Sept. 9, 1956, more than 60 million people witnessed a young entertainer with gyrating hips and a honey-coated baritone voice croon his way into national consciousness on The Ed Sullivan Show. His rubbery legs spread wide apart, head thrown carelessly back and mouth twitching, it was apparent that this man was different. With an onstage persona that magnified unbridled sensuality and a versatile musical style which drew from rock and roll, gospel, blues, country and pop, Elvis Aaron Presley exuded charms that would make him the best-selling solo artist in the history of popular music.
Enjoy an intimate portrait of The King, from his birth and childhood through the historic Sun Records sessions, meteoric rise to stardom, thirty-one feature films, dramatic comeback and tragic death at age 42. Remember the songs that peppered our earlier lives, songs like "Hound Dog," "Are You Lonely Tonight?," "Viva Las Vegas," "Blue Suede Shoes," "Can't Help Falling in Love" and many, many more. Enjoy clips from King Creole, Jailhouse Rock and Kid Galahad as well as rare archival footage and interviews which clarify the life experiences that shaped his career and influenced him outside of the limelight.
A Magical Mystery Tour: The Story of The Beatles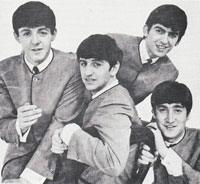 The five-piece British band stuttered professionally for three years, finally reducing their instrumentation to a quartet with the departure of bassist Stuart Sutcliffe and the replacement of drummer Pete Best with Ringo Starr. And for eight years, from 1962 until their break-up in 1970, The Beatles created a rock phenomenon unequaled in modern musical history. Their story is riveting and as magical as their mystery tour.
This lecture takes you on a magical mystery tour using clips from old TV shows (remember The Ed Sullivan Show on February 9, 1964?) and documentary film footage, movies and recordings, follow the four young lads from Liverpool who transformed the cultural revolution of the 60s. Allow your memory bank to take you to first hearings of "I Saw Her Standing There," "A Hard Day's Night," "Eleanor Rigby," "Penny Lane," and the Paul McCartney's masterwork, "Yesterday," the most-covered song of all time.
The Piano: A Magical Machine and Its Music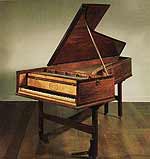 A new musical era inconspicuously began when Bartolomeo Cristofori's arpicimbalo col piano e forte was listed in the 1700 inventory of the Medici court in Florence, Italy. Although the steam engine, sextant, mercury thermometer and cotton gin mill represent 18th-century ingenuity, the creation of the piano deserves equal respect. The synergy among mechanical evolution, aural impact, compositional creativity and epic performance is truly magical.
For three centuries, this phenomenal machine has inspired composers and performers to create a plethora of compositions as magnificent as those written for any other instrument. In addition, the piano has achieved an iconic status quite apart from its function as a sound-generating machine. This seminar is highlighted by fascinating biographical descriptions of the virtuosic super-stars, explanations of the mechanical mechanisms of the instrument, as well as live piano performance, archival recordings and documentary videos.
Sweet and Low-Down at the Cotton Club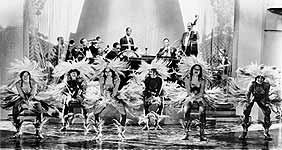 The Great War was over, times were upbeat and a sense of prosperity, freedom and excitement was evident across the country. In New York City, the Harlem nightclubs were the happening places. From dusk to dawn their rooms were filled with boisterous patrons, the aroma of cigarette smoke and alcohol, and the sounds of a new music that tied it all together: jazz. One ballroom, the Cotton Club, on the second story of a building at 142nd Street and Lenox Avenue, was the crème de la crème of Manhattan's nightspots. It was the favorite of the elite, the "Aristocrat of Harlem," and its patrons included celebrities like George Gershwin, the Duke and Duchess of Windsor, Paul Whiteman and Marlene Dietrich. Harold Arlen and Dorothy Fields wrote and produced the stage shows, Duke Ellington and Cab Calloway conducted their snappy jazz bands, and the great black entertainers like Ethel Waters, Bill "Bojangles" Robinson, Lena Horne and Josephine Baker played the room to the delight of the all-white audience. Live piano music from the era will be performed coupled with archival music and newsreel footage of Harlem during its glory days.
The Art of the Piano Concerto: Four Masterworks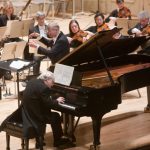 The mechanical improvements to the fortepianos of the 18th and mid-19th centuries extended range, dynamics, duration, tone quality and velocity while creating a new breed of musician, the virtuoso composer. From the auspicious day in 1768 when Johann Christian Bach gave the first piano solo performance in London to today, when the promise of a piano concerto performed by Murray Perahia magnetizes audiences, the marriage of piano and orchestra has remained a favored art form. The seminar features a study of four masterworks: Mozart Concerto in A Major, K. 488; Beethoven Concerto No. 5 in E-flat Major ("the Emperor"); Schumann Concerto in A Minor; Prokofiev Concerto No. 3 in C Major.
Porgy and Bess: A Folk Opera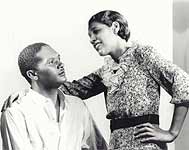 Porgy and Bess, an "American folk opera," opened in New York City's Alvin Theatre on Oct. 10, 1935, and ran for 124 performances before closing in financial ruin. George Gershwin, his brother Ira and co-librettist and lyricist DuBose Heyward, had crafted an intense musical drama that ultimately spawned a furious debate about authenticity, musical style and form, racial prejudice and national identity. But the music and lyrics have survived more than 70 years and the work's stature is unsurpassed in the American operatic repertoire. Explore this brilliant and pivotal work from its beginnings to its revivals, featuring oral histories of its original stars, Todd Duncan and Anne Brown, rare photographs, archival audio and video recordings and live performance.
Duke Ellington: A Sophisticated Man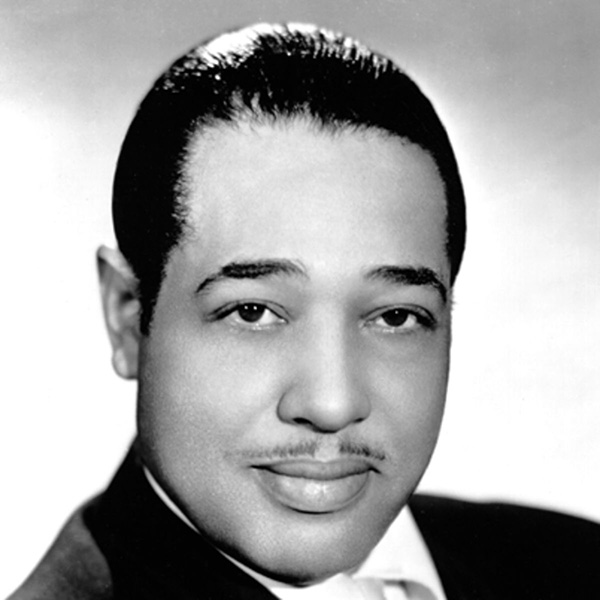 An originator of big-band jazz, Duke Ellington was an American composer, pianist and bandleader who composed thousands of songs for the stage, screen and contemporary songbook. He created one of the most distinctive ensemble sounds in Western music and continued to play what he called "American Music" until shortly before his death in 1974. He remains one of the most influential figures in jazz, if not in all American music and is widely considered as one of the twentieth century's best known African American personalities. At the age of 75, Duke Ellington died of lung cancer and pneumonia. His last words were, "Music is how I live, why I live and how I will be remembered."
Louis Armstrong: Ambassador of Swing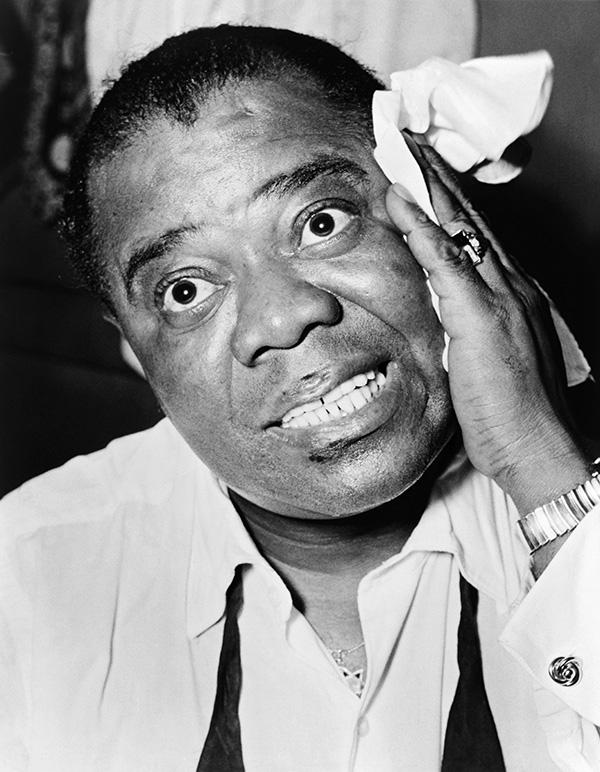 Louis Armstrong, nicknamed "Satchmo," "Pops" and, later, "Ambassador Satch," was born on August 4, 1901, in New Orleans, Louisiana. An all-star virtuoso, he came to prominence in the 1920s, influencing countless musicians with both his daring trumpet style and unique vocals. Armstrong's charismatic stage presence impressed not only the jazz world but all of popular music.
Since his death in 1971, Armstrong's stature has only continued to grow. One of the most important figure in 20th century music, Armstrong's innovations as a trumpeter and vocalist are widely recognized today, and will continue to be for decades to come.
Robert Wyatt is a Steinway Artist who has performed throughout the United States and internationally, gathering critical acclaim for sensitive and colorful solo and chamber music recitals. Featured on NPR and PBS broadcasts, Mr. Wyatt has also performed at the Kennedy Center, the Library of Congress and the Smithsonian Institution in Washington, D.C.